Store is back online
Thank you for your paitence.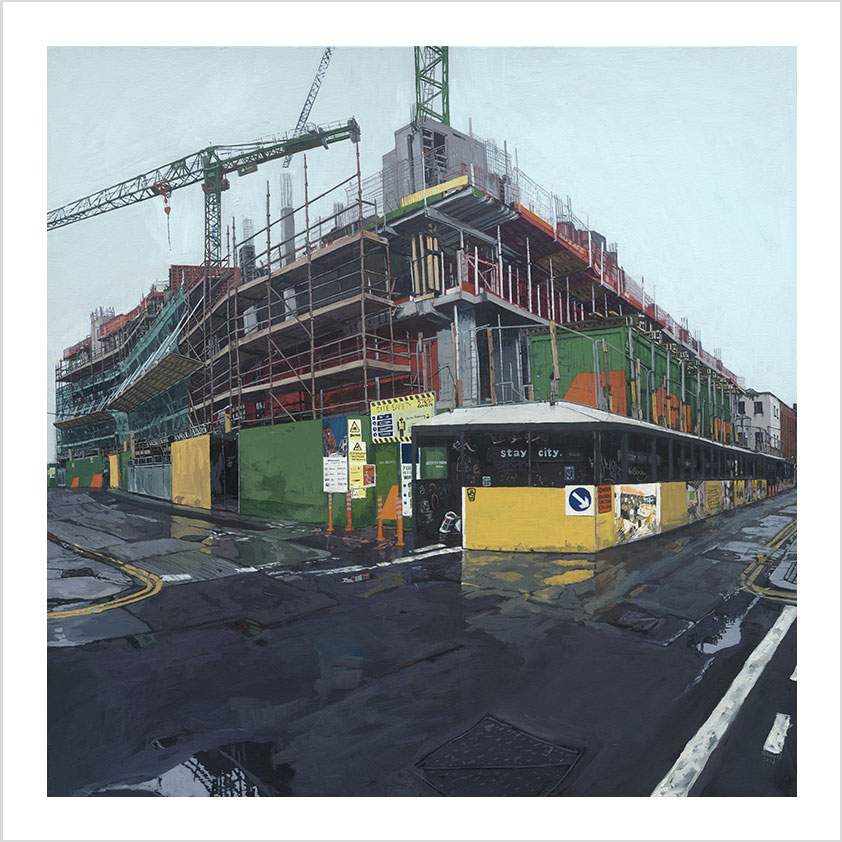 "Stay, City" Print
Limited Edition Signed and Numbered Prints
Glecie Print, Image size: 30cm x 30cm on 305gsm Cotton Paper
€80 + Postage
Original painting
available to purchase at the
"191st RHA Annual Exhibition"
which opens 27th September 2021.
70cm x 70cm Acrylic On Canvas.
"Anglesea Row" Print
Limited Edition Signed and Numbered Prints

This Archival Pigment Print is produced using the latest inkjet print technology employing Epson Ultrachrome Pro HDR archival quality pigment inks on museum quality German Etching 310gsm textured digital fine art paper manufactured by Hahnemühle, Germany, makers of the highest quality art papers for over 400 years.

Standard Size 38.1cm x 27.6cm, €80 + Postage

Large Print 80cm x 56cm, €300 + Postage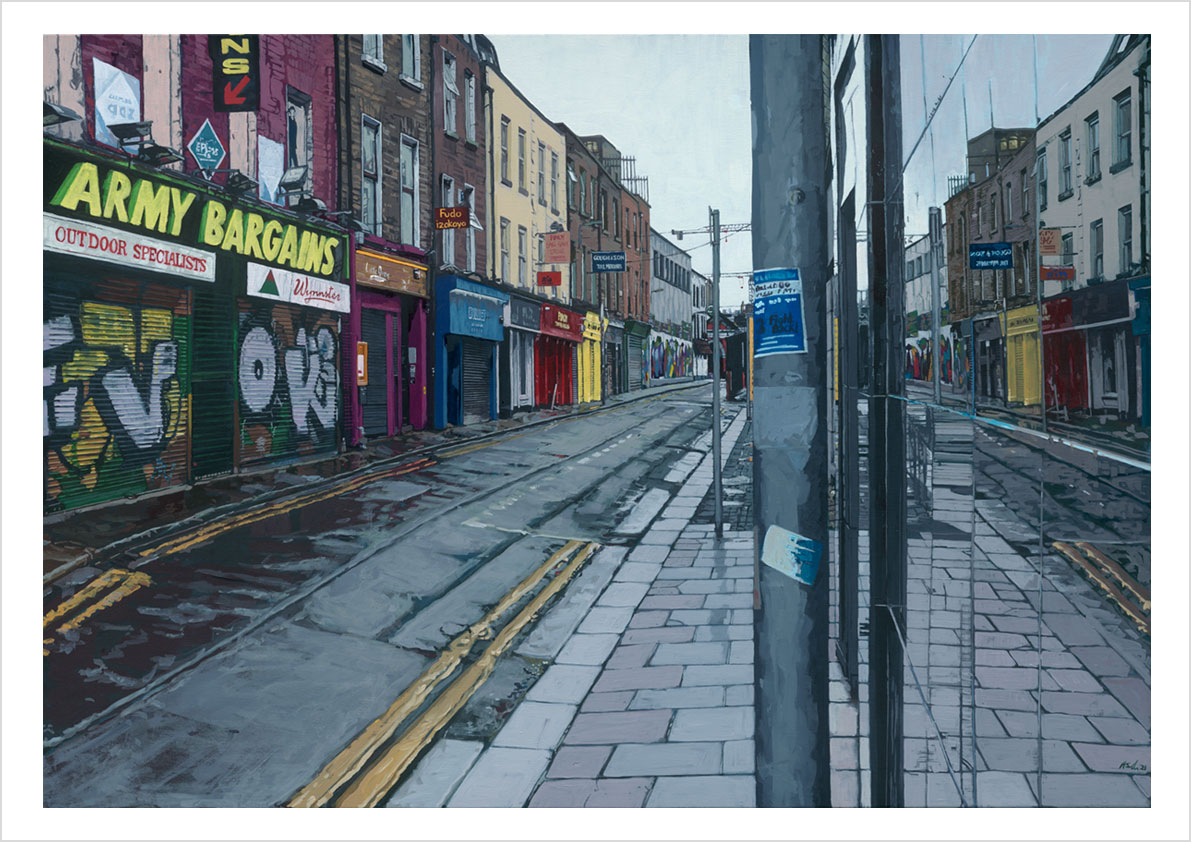 "Army Bargains" Print
Limited Edition Signed and Numbered Prints
This Archival Pigment Print is produced using the latest inkjet print technology employing Epson Ultrachrome Pro HDR archival quality pigment inks on museum quality German Etching 310gsm textured digital fine art paper manufactured by Hahnemühle, Germany, makers of the highest quality art papers for over 400 years.

Standard Size 38.1cm x 27.6cm, €80 + Postage


Large Print 80cm x 56cm, €300 + Postage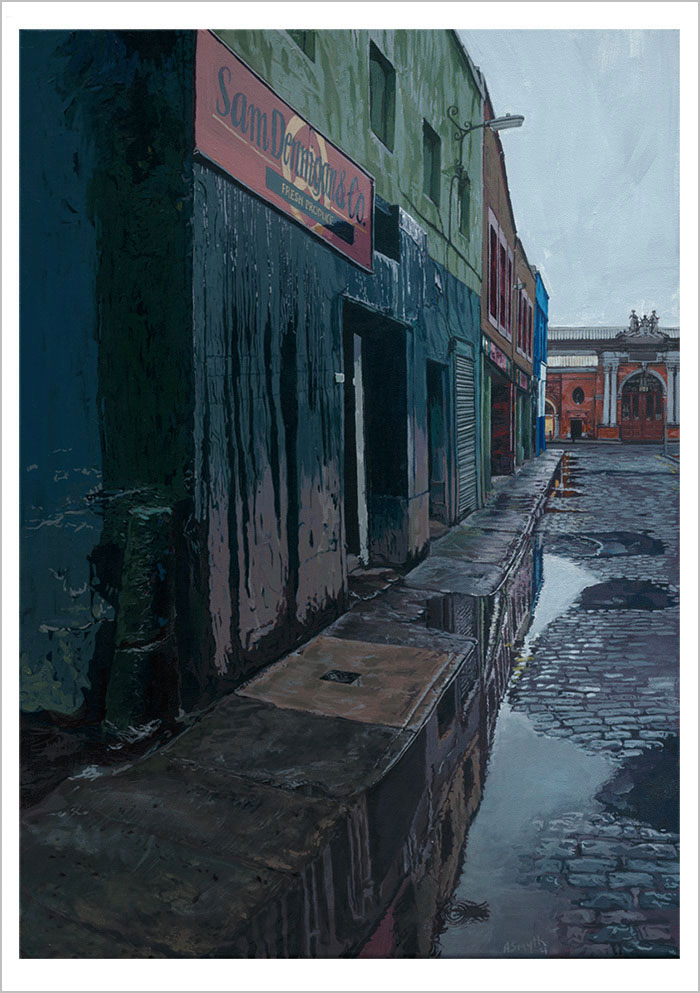 "Halston Street, Dublin" Print
Limited Edition Signed and Numbered Prints
Glecie Print, A3 on 305gsm Cotton Paper
€60 + Postage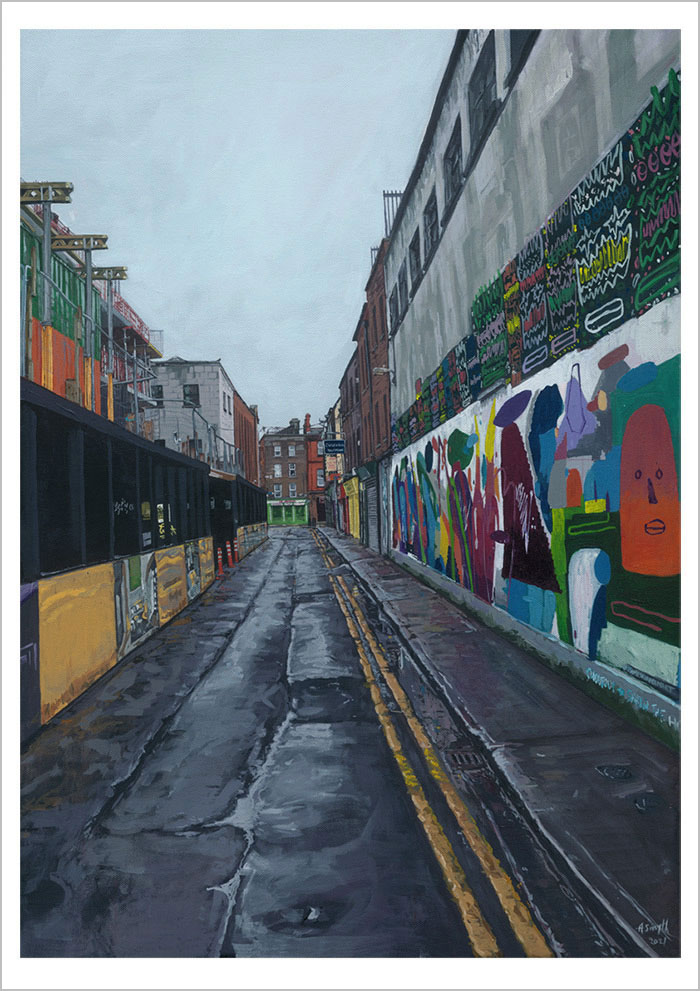 "Little Mary Street, Dublin" Print
Limited Edition Signed and Numbered Prints
Glecie Print, A3 on 305gsm Cotton Paper
€60 + Postage