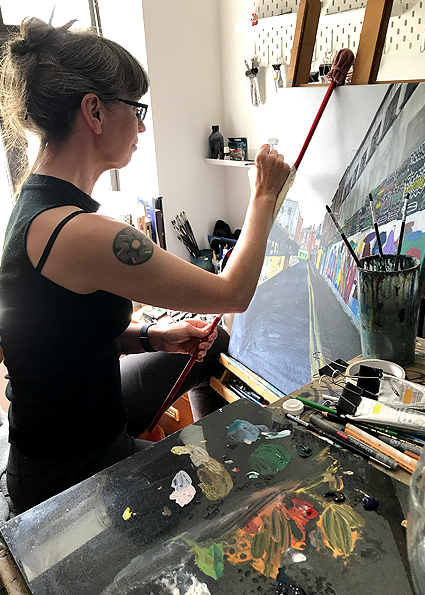 About
Annette studied art in GMIT, Ireland and the University of Belfast, Northern Ireland. She has taught in Ballyfermot College of Further Education in Dublin since the mid 1990s and recently begun using paint as a medium.
To view more drawings, works in progress and sketchbooks follow on
Instagram
Enquiries by
email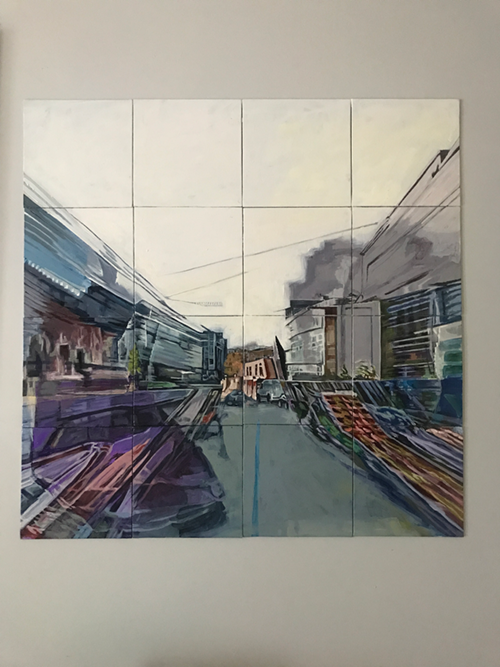 August 2022

16 Panels, 20x20cm each, Acrylic on canvas board.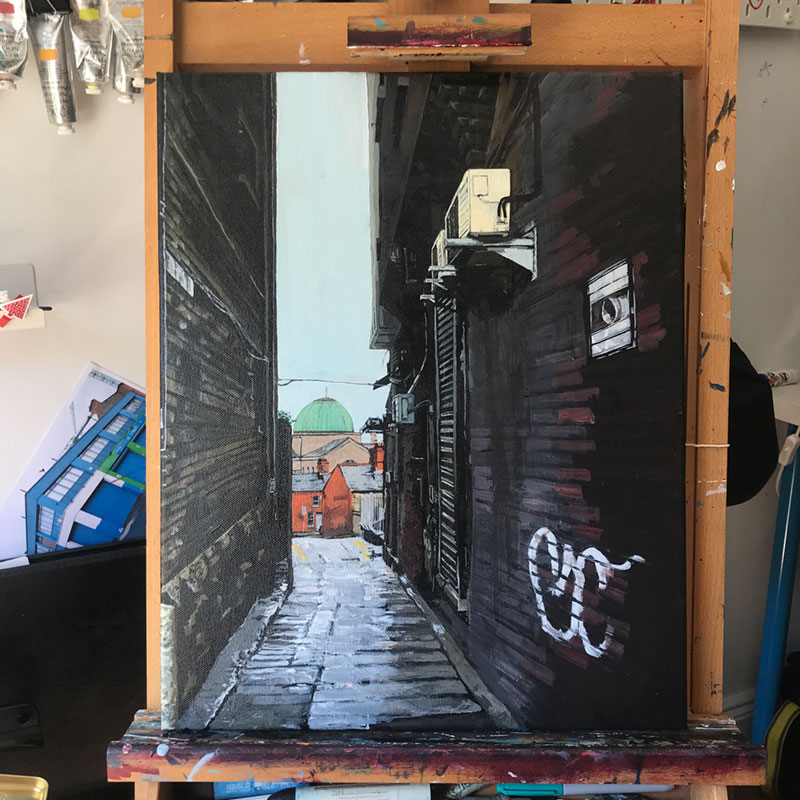 July 2022

High Street, Dublin 8. Acrylic on Canvas, 30x40cm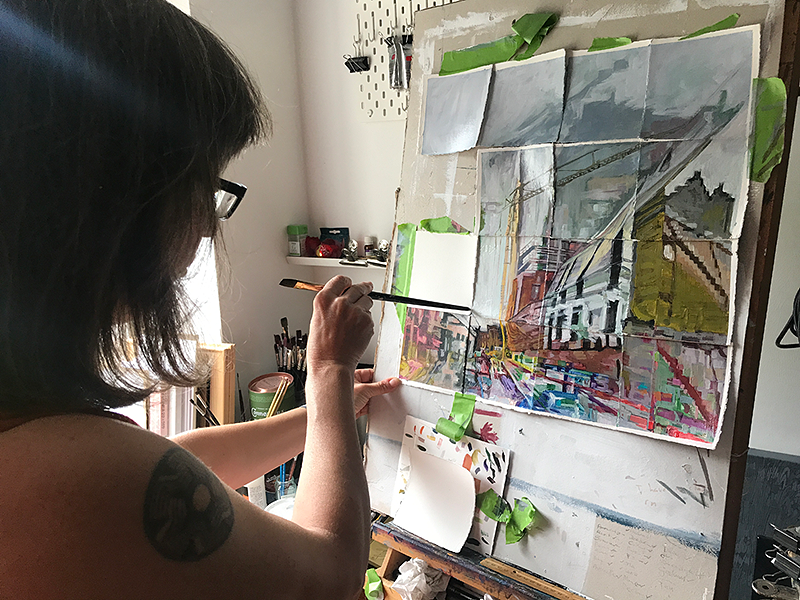 July 2022

Experimenting with a new approach to landscape painting.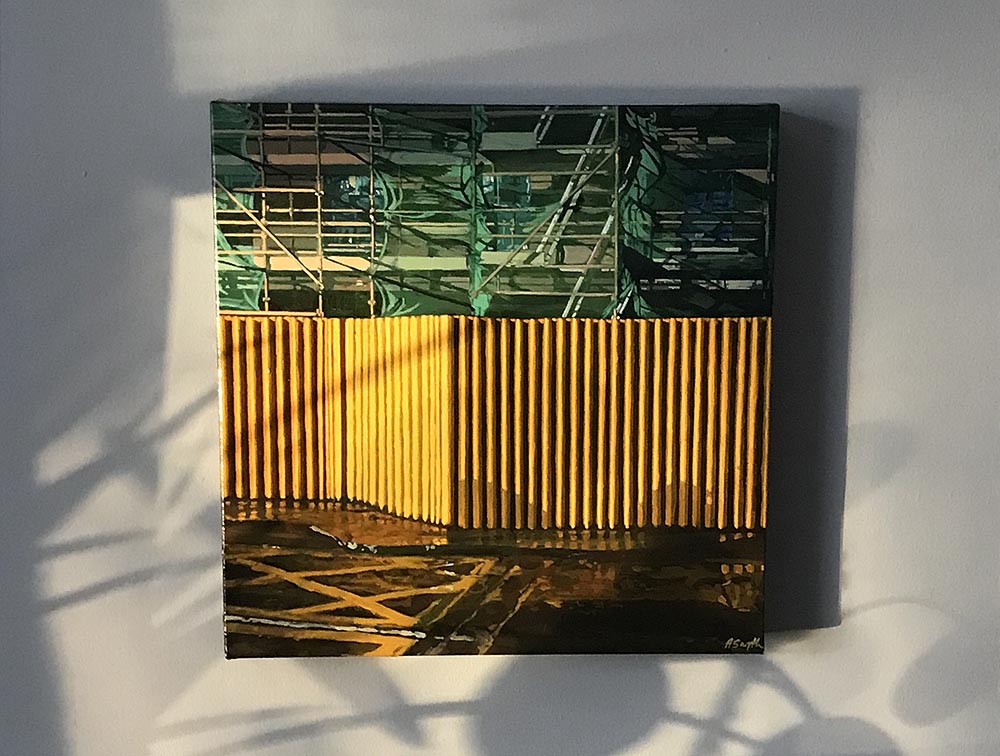 April 2022

New painting, Yellow Hoarding. 30x30cm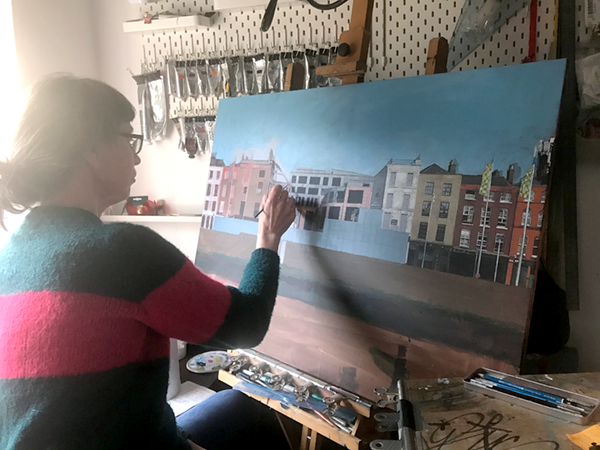 February 2022

Annette working on a new large piece (100cm x 70cm). Ormond Quay, Dublin, the site of the old Ormond Hotel.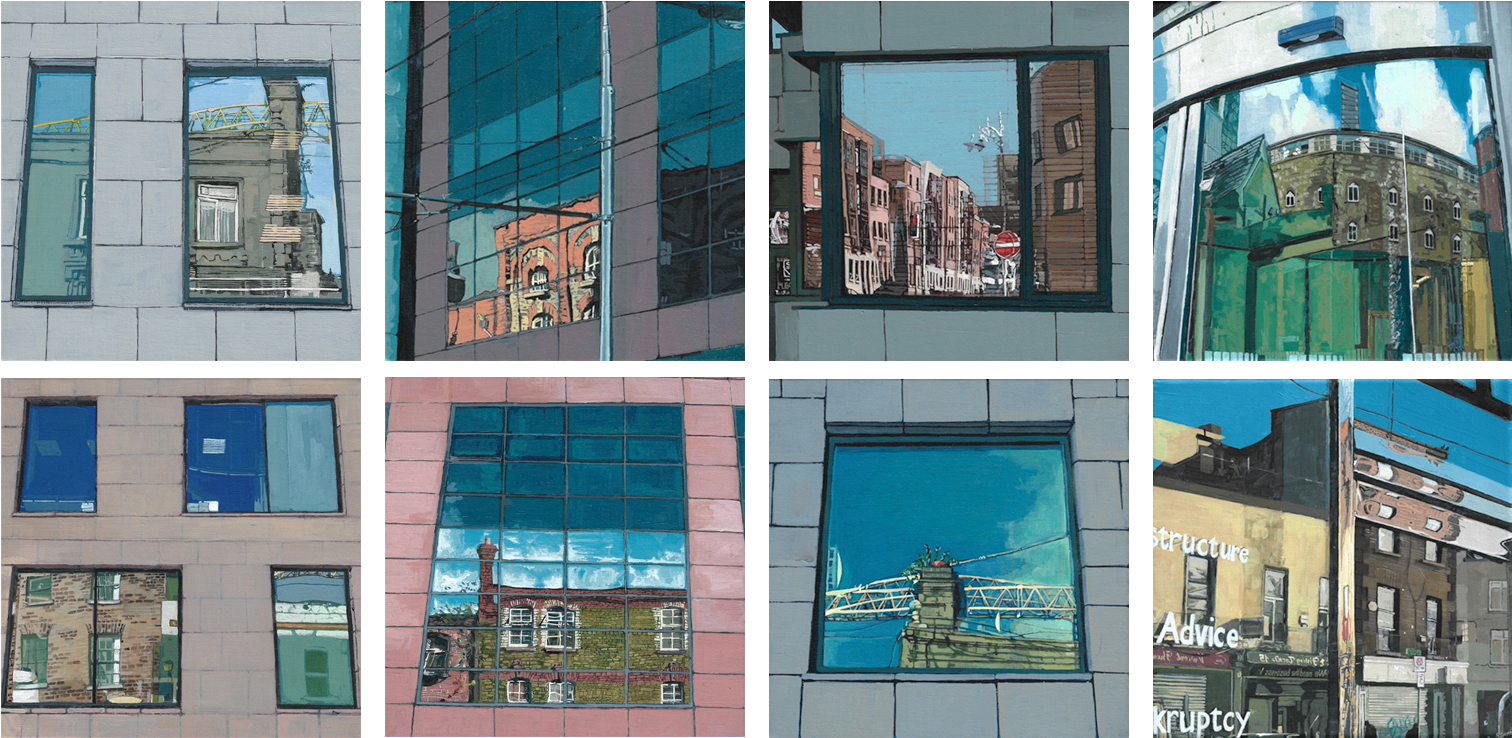 November 2021

New Dublin Reflection series.